RICK ROSS: Wings & Things With Lizzo
TeeRoy's 2 Cents:
That's high praise from the Bawse.
This is the same guy who said he wouldn't sign a woman to his label because he knows they'd end up having sex. He's just trying to get in her pants. 
If he played his cards right, he might get a collab, a date and a little buzz for his business out of this interview. 
Rick just realized what the rest of us already knew -- Lizzo is 100 percent that chick. 
Hot wings and some hot new music with one of the hottest artists out? Sounds like a win-win to me.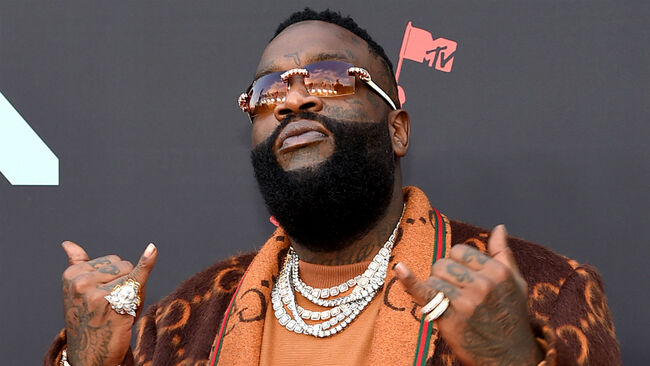 Could Rick Ross and Lizzo be cooking up new music soon?
Maybe, but only if she takes him up on the offer to dine at Wingstop first. The Bawse says he was in the audience in theVMAslast year when he saw Lizzo take the stage and thought to himself, "'Yo. Go on, girl. Go on, girl. I'ma take this shawty to Wingstop.' Just because it just felt so good. You know what I'm saying? And to me, that's what it's about. And if your energy is right, you're a winner, and you're going to shine. You could be a fly [dude] with a hit, and if you step up to the mic and you ain't really looking how you're supposed to, it's going to hurt you."
Rozay was then asked directly if he'll work with Lizzo one day. He said, "If Lizzo let me take her to Wingstop, I'ma do a Lizzo collab. I'ma put the music together and the vibe because I love her. She's beautiful. She's so confident. She's sexy. And she's a winner." (Complex)

T-Roy
Want to know more about T-Roy? Get their official bio, social pages & articles on iHeartRadio!
Read more